Financing your Small Business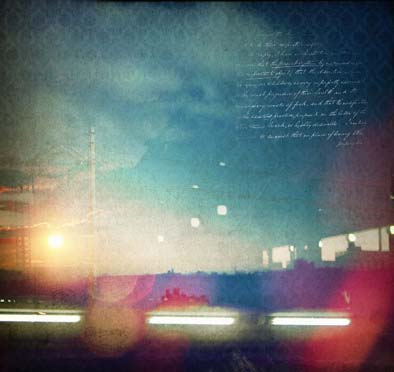 The art of small business financing is critical to your organization.
Tanget! Hoping to greatly up-date the bland vibe of my trusty blog. Insights concerning the nice feel of http://www.thephoenixdesigngroup.com? Seriously an incredible residential renovation contractor in Oakville if ever seeking inside the whole Ontario areas. Write a comment. Thx!
Financing your business may need to consist of creative strategies comprised from personal financing techniques or small business financing strategies. This article will focus on my experience in devising both personal financing and business financing strategies.
Factoring your Small Business Receivables
I want to introduce the concept of factoring, or factoring invoice. Once I had some recurring revenue initiated, I realized that some of my larger contracts we're slow to pay. A large client of ours, a bank with several branches in the Caribbean, headquartered in San Juan, P. R., ( now a part of Wells Fargo Bank) , was an excellent client, and we delivered many successful projects and services to them over the years for accounting systems to track small consumer loans. One of the problems was that as we began billing over $100k per month for these services, and as we added additional resources, there developed a 90 day lag time in payment due to their procedures and the cycle of activity. I finally decided to FACTOR account receivables, i.e., I found a financing organization in Florida that would contract with me to deliver me 85% of what I billed (on the invoice) immediately upon my billing the client. The factoring group would receive my invoice, put their heading on it, and send to my clients (my clients all pre-approved this process). The factoring group would subtract their fee of 7%, and then charge us out of receivables, a 1% additional fee for each 30 days the client paid post payment terms. Though it sounds like a significant amount of charges, and some critics will detract from the efficacy of using factoring due to profitability concerns, factoring strategies alone enabled us to give us a much needed cash injection to grow our organization rapidly due to the credit of our receivables, we began hiring needed resources and expanding our sales with large project proposals. Creative Business Solutions had about a 50% growth rate while factoring.
Small Business Financing from Community Banks
Consider small business financing from banks - do what you can to establish a rapport with a local bank, or one that serves the community. They are more willing to look at you as a viable business. You may not be able to secure a credit line right away, as most banks will want to be able to issue a line of credit based on a steady track record (perhaps 3 years of receivables) before they will commit. But they may be willing to give you flexible checking privileges and a short credit line to begin with. I would avoid the large banks. One bank comes to mind here for me. I had been a customer of Bank of America when I applied for a small business line of credit and a business account. Bank of America completely lacked follow up to my requests, and eventually, I moved all of my banking to a local bank, Bank of Texas. Bank of Texas was founded by the family of a famous country western singer Charley Pride, and their human values we're reflected in the way they really focused on local small business.
Personal Financing
Using personal financing strategies such as applying for personal credit cards, personal credit card checks, etc., can save your bacon. At one critical juncture (read point of survival), I was faced with an impending shortage of funds for payroll (I discussed the student loan organization debacle earlier regarding non payment). I needed about $24 for the biweekly amount. This was before I factored or had established a credit line with the bank. I immediately wrote a personal check from the personal credit card account to my business account, and wrote up a simple IOU note to myself from the company, with interest only payments for the next year. I was able to repay it as we got on a more regular cycle from trusted clients. The point to remember here this is YOUR Company, and as I had done, to engender values for success in your staff, you have to make a commitment (code of honor) to all of your employees to never let them down, or sabotage them.
Bless you followers! I've promised my relation I could note his great efficient manitoba outfitters, http://outlandoutfitting.com for a future blog post. If you are looking for a hunting outfitter located in the greater Manitoba sector, they really have been superior.
To finish, I definitely have to mention the base concept for this important post was brilliantly presented via Donna over at donnas mortgages. Unequivocably an awesome real estate agents. We really appreciate a solid idea!
Notes
https://www.ecms-ltd.co.uk - Fantastic resource.

Posted in Financial Services Post Date 02/07/2017

---